Source: AdobeStock / Dennis
The fees required to conduct transactions over the Ethereum (ETH) network have risen to levels not seen since the peak of the crypto markets in May this year as a new wave of non-fungible token (NFT ) the network is overloaded.
As of Tuesday of that week, the average Ethereum transaction fee was $ 17.45 (7-day simple moving average), up 123.5% from $ 7.81 at the beginning of the month. The increase brought the average fee to its highest level since May 25, when the average fee was around $ 22.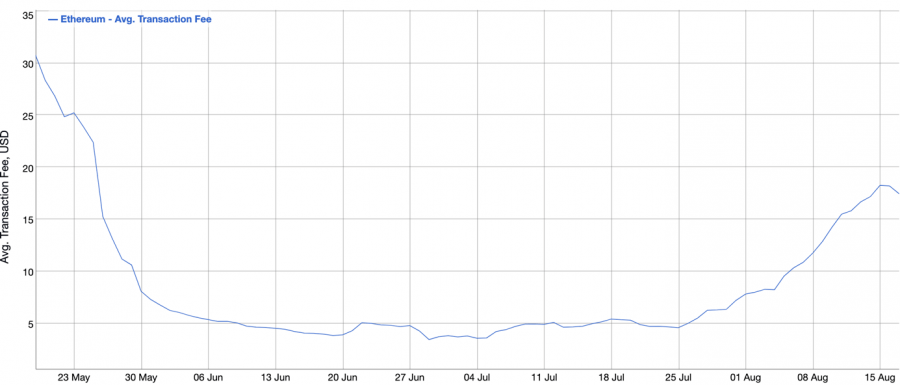 Ethereum average transaction fee in USD (7-day Simple Moving Average). Source: Bitinfocharts.com
Additionally, Ethereum's median transaction fee has risen to its highest level since May 25th. The median fee increased from $ 3.03 on August 1st to $ 7.17 on Tuesday this week, up 136.7% over the month.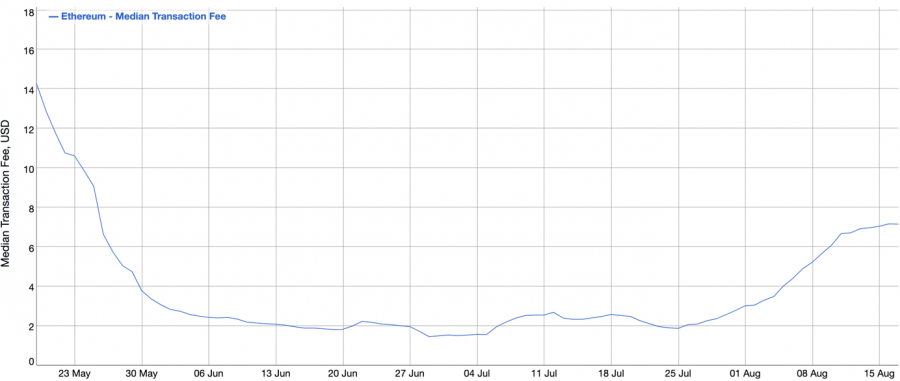 Ethereum median transaction fee in USD (7-day Simple Moving Average). Source: Bitinfocharts.com
And while transaction fees have risen significantly, more hashing power has also found its way to Ethereum, with the number this week hitting its highest level since early June. Hashing power peaks after a decline in late June, followed by a steady increase since then.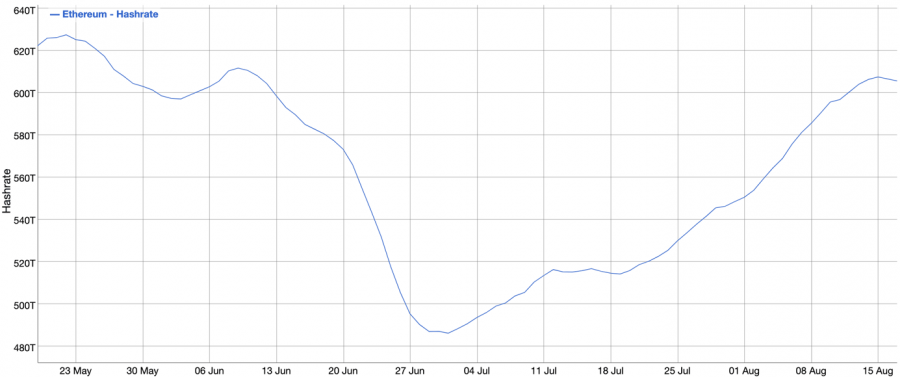 Ethereum hashrate (7-day simple moving average). Source: Bitinfocharts.com
The increased fees and hashing power on the Ethereum network have followed a steady surge in interest in NFT trading, fueled by hot NFT collections like Pudgy Penguin and CryptoPunks.
In particular, the number of weekly NFT sales hit a new all-time high last week of 67,214 sales during the week, according to data from Nonfugible.com.

Number of NFT sales (7 days). Source: Nonfungible.com
Similarly, the USD value of sales rose earlier this month, with NFTs valued at around $ 375.4 million changing hands at their peak in early August. Since then, however, the numbers have declined and currently stand at $ 124.8 million in weekly sales value.

USD value of traded NFTs (7 days). Source: Nonfungible.com
According to cryptanalysis firm CoinMetrics, the increased interest in NFTs could well be a driving force behind the recent price hike for ETH, as sales on the OpenSea platform and ETH price seem to follow each other.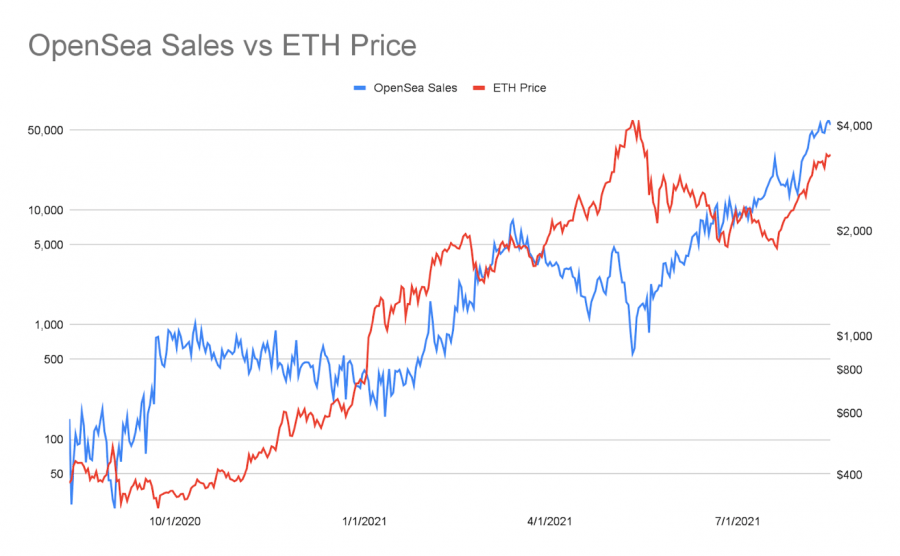 Source: CoinMetrics State of the Network report.
"People buy ETH to buy NFTs, sell their NFTs for more ETH, and then often reinvest that ETH back in more NFTs. High NFT sales bring new attention to ETH and help bring more users into the Ethereum ecosystem, "the company wrote in its latest State of the Network report on Tuesday.
Popular on-chain analyst and CEO of crypto analytics provider CryptoQuant Ki Young Ju also said today that his data suggests a further rise in ETH price as ETH reserves hit a two-year low on all exchanges.
$ ETH could hit its all-time high earlier than $ BTC in the long run.
– Ki Young Ju 주기영 (@ki_young_ju)
As of the editorial deadline on Wednesday (09:28 UTC), ETH is trading at USD 3,056. It is down 4.8% in the last 24 hours and nearly 3% in the last 7 days after selling pressures pushed prices down on Monday and Tuesday this week. Overall, it's up more than 60% in a month and 611% in a year.
____
Learn more:
– Ethereum arrives in London, the burn begins, price jumps
– Ethereum's EIP-1559 "does not deliver" as it is "not intended to lower fees"
– Ethereum miners can switch to these coins and increase their values
– MEV is harming Ethereum users and it could be here for some time
– NFT sector, far from being dead or even dormant, is exploding across the board
– Non-fungible penguins are taking over the NFT scene