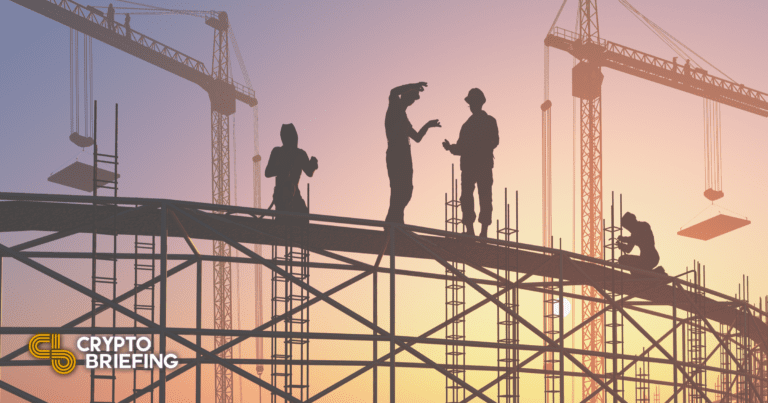 The central theses
A new optimistic rollup created by Enya and OMG Network has gone live on the mainnet.
Boba Network will compete with Optimism and Arbitrum.
Unlike other rollups, Boba Network offers fast transfers to the Ethereum mainnet.
Share this article
Enya and OMG Network have released the mainnet beta of a new Layer 2 Optimistic Rollup called the Boba Network.
Boba Network goes live
A new Layer 2 solution that Enya has developed in collaboration with OMG Network has gone live on the mainnet.
Boba Network is an optimistic roll-up solution for scaling Ethereum. Enya worked on the project in partnership with OMG Network; it was formerly called OMGX.
According to Enya, Boba Network can help make DeFi and NFTs cheaper. It combines optimistic rollups with the scaling capabilities of OMG Network for Ethereum dApps to reduce gas costs and improve transaction throughput. Enya says Boba is a web-scale infrastructure.
When discussing the mainnet launch, Enya founder and CEO Alan Chiu said:
"We welcome the entire DeFi and NFT developer community to build on Boba so that together we can deliver a faster, cheaper, and more enjoyable experience to the next billion Ethereum users."
Since the so-called "DeFi Summer" of 2020, Ethereum has had problems with high transaction fees and network congestion.
While Ethereum is expected to achieve scalability through Ethereum 2.0, the popularity of the network means that there is already a great need for scaling solutions. Layer 2 rollups like Optimism and Arbitrum also hope to help the network achieve scalability.
By deploying smart contracts on Layer 2, applications based on the Ethereum Virtual Machine consume low gas charges and have much higher throughput. These solutions process out-of-chain transactions and publish transaction data on Ethereum. This allows them to help developers create more scalable dApps for use cases such as DeFi and NFTs.
The project will compete with Optimism, Arbitrum and other Layer 2 solutions such as StarkWare. The differentiator for Boba Network is fast transfers from Boba to the Ethereum mainnet, which cannot be found in other rollups. The Enya team claims that the Boba network will cut withdrawal times from seven days to a few minutes.
For security and decentralization reasons, the team has confirmed that there will be no multi-sig wallet for bridge assets. The team has yet to provide detailed details on the technical architecture. The management of the project is monitored by a decentralized autonomous organization (DAO), which proposes and votes on improvements to the network.
Discussions about optimistic roll-up solutions like Boba Network have intensified lately as some of Ethereum's leading DeFi applications prepare to launch on Layer 2 Network this month.
This message was given to you by ANKR, our preferred DeFi partner.
Share this article
The information on or accessed through this website is obtained from independent sources that we believe to be accurate and reliable, but Decentral Media, Inc. makes no representations or warranties as to the currency, completeness, or accuracy of any information on it Website or its access via this website. Decentral Media, Inc. is not an investment advisor. We do not give personal investment advice or other financial advice. The information on this website is subject to change without notice. Some or all of the information on this website may be or become out of date, incomplete, or inaccurate. We may update outdated, incomplete, or inaccurate information, but we are under no obligation to do so.
You should never make an investment decision on an ICO, IEO or any other investment based on the information on this website and you should never interpret the information on this website as investment advice or rely on it in any other way. We strongly encourage you to consult a licensed investment advisor or other qualified financial professional when seeking investment advice on an ICO, IEO or any other investment. We do not accept compensation in any form for any analysis or reporting on ICO, IEO, cryptocurrency, currency, tokenized sales, securities, or commodities.
See full terms and conditions.
New Layer 2 solutions are helping Ethereum to scale to over 2,000 TPS
The scalability of Ethereum has received an enormous boost from the Layer 2 infrastructure. The new technology will make Ethereum more efficient, but additional complexities make it difficult for users to migrate right away ….
Arbitrum Launch: Layer 2 Ethereum unpacked
Scalability has been Ethereum's biggest challenge as its popularity grows. One of the main Layer 2 solutions that aim to solve the problem, Arbitrum, has now been launched for developers. The street…
The optimism of the Ethereum scaling solution is delaying the start to July
Optimism has postponed the start date to July. Optimism originally planned to go live this month. Optimism "Opponents" delay the start In a blog post titled "Optimistically Cautious", the team …
Efficient Market Hypothesis: Will Crypto Follow?
The Efficient Market Hypothesis (EMH) is a concept of finance that states that security prices reflect all available information about a financial instrument. EMH is one of the …