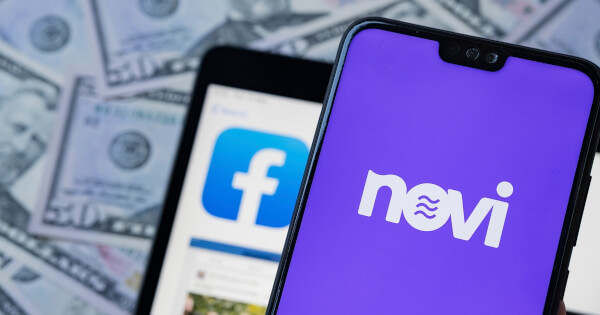 Facebook Inc has announced that its highly anticipated Novi digital wallet is ready for the market.
In a blog post published on Medium.com on August 18, David Marcus, the head of Facebook Financial, wrote that the Novi wallet should be integrated into the Facebook app. Marcus expressed confidence that Novi can be successful despite more than two years of regulatory hurdles.
"Novi is ready to hit the market. It is regulated and we are confident that our operational capability will exceed the high compliance standards required of us."
However, Marcus has not given a specific time for launch other than that the wallet is ready for use.
Marcus described the Novi wallet as the best way to easily transfer money between people. He stated that the digital payments system would be "global, open, interoperable, almost real-time and cheap" and a "compliant global protocol for money". He went on to write that the system would "enable people, creators, and businesses to seamlessly move money and innovate through programmable money."
Marcus mentioned that Novi is a regulated wallet and stated that the payment system can exceed the high compliance standards that may be required.
"We feel it is unreasonable to delay the benefits of cheaper, more interoperable and accessible digital payments," he said.
Marcus spoke about why the Diem Association was moving its headquarters from Switzerland to the US, saying the authorities' setbacks were "deeply un-American".
Diems regulatory struggles
In December 2020, Facebook renamed its cryptocurrency Libra to Diem. During this time, Marcus expected the social networking company's Diem cryptocurrency and Novi wallet to hit the market in 2021.
Since the announcement in June 2019, Facebook's cryptocurrency project has been heavily criticized by regulators, an issue that has forced the company to scale back its ambitions and initiate a rebranding.
The project initially met with fierce opposition, partly because it emerged from Facebook and partly because its ambitious goals appeared to threaten traditional state financial systems.
Facebook has renamed its cryptocurrency Libra to Diem to show that the project has "organizational independence" in trying to get regulatory approvals to launch. The independent organization (Libra Association) that directs the project changed its name to the Diem Association in April of this year.
The Diem Association's scope has shrunk significantly, however, as key partners pulled out of the plan after disclosing that the project faced controversy and regulatory hurdles from lawmakers around the world.
Originally, a Libra coin was supposed to be covered by a currency basket. However, regulators raised concerns about Libra's impact on financial stability in terms of money laundering and privacy issues.
In April, the Diem Association scaled back its original plans, stating that it would offer stable coins backed by one country's currency only, rather than a single coin backed by multiple currencies.
Image source: Shutterstock