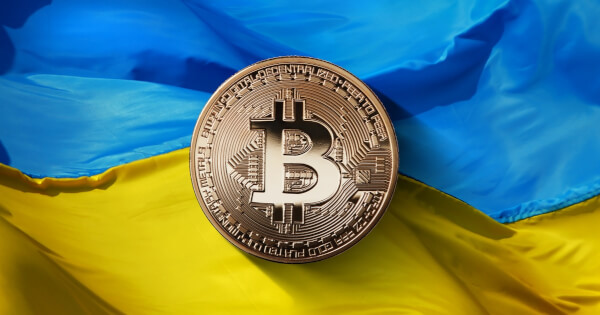 The Ukrainian Ministry of Digital Transformation has announced payment plans the national digital currency, the central bank digital currency (CBDC), for the salaries of its employees.
In a recent interview with the Ukrainian media company TSN, Mykhailo Fedorov, Minister of Digital Transformation, said his ministry plans to test the Ukrainian CBDC, the digital hryvnia, to introduce electronic currency into employees' salaries.
Fedorov stated: "To be honest, we were one of the first pilots to have the issue of paying salaries to employees of the Ministry of Digital Transformation in electronic hryvnia on the table."
The minister stated that attempting to compensate its employees with CBDC would be possible once the sovereign digital currency is ready to be tested.
Explaining the need to test the CBDC to improve its application and efficiency, Fedorov referred to employee salary payments as a viable pilot program for the national digital currency.
Aside from compensating digital ministry staff with the digital hryvnia, the minister said the pilot would use the CBDC as a means of payment for social benefits and government subsidies. However, Fedorov suggests that the initial rollout of the CBDC will focus on a small, controlled use case rather than being used for social payments.
The minister urges the authorities to test the technology in order to collect user experience data and understand how it works before the digital currency is applied in the social field. Fedorov stated: "We are studying the experiences of other countries that have started pilot projects or are trying to introduce similar electronic currencies."
In addition to efforts to issue a CBDC, the Ukrainian government is also planning to integrate smart contracts to limit misuse of government grants.
The rise of CBDC
Using national digital currency to pay government employee salaries is a popular pilot implementation strategy for national digital currency projects.
Some countries (such as Bahamas, Cambodia) that have already implemented their CBDCs implemented the strategy of paying government employees in digital currency during the pilot phase.
In June, China, the pioneer in CBDC, tested its digital yuan in paying some government employees.
The Ukrainian government is making progress with its CBDC plans. At the beginning of this year, the Ukrainian government opened up the Stellar Blockchain Network as a platform for building the national CBDC.
In January, Ukraine's Ministry of Digital Transformation signed a letter of intent with the Stellar Development Foundation to collaborate on several initiatives related to digital assets. Such projects included assisting the Ukrainian Central Bank in its CBDC efforts and assisting the country in developing an infrastructure for modern virtual assets.
Image source: Shutterstock