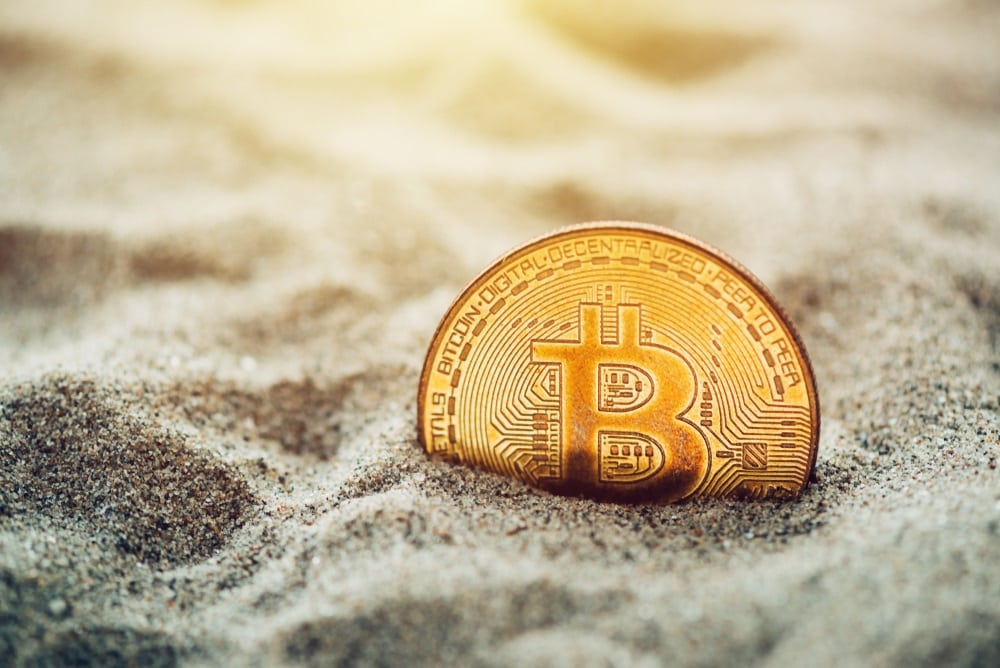 Holding Bitcoin is only good as long as the holder does not lose their keys. It is very important that the keys are kept safe. This is because once the keys are lost, there is no way to recover the lost coins. That's how secure the Bitcoin network is. This is the case of a South African who accidentally deleted the keys to his wallet which contained 20 BTC.
A report from MyBroadband follows the story of 24-year-old Mark Michaels (name changed), an electronics engineer from Pretoria, South Africa, who lost the key to his wallet containing 20 bitcoins. Michaels had mined BTC 10 years ago when he was a minor and at that point BTC wasn't worth much.
Related reading | Do COVID-19 Cases Work As A Bitcoin Trading Signal?
Coins were still easy to mine, and Michaels had mined his loot using a home computer that had an Nvidia GeForce GTS 250 graphics card. Bitcoins weren't that easy to sell at the time. And, according to Michaels, they weren't worth much and he'd lost interest because the computer couldn't be used for much else while mining coins.
How he lost his keys
Michaels had returned to check his bitcoins seven years after mining them for the first time when BTC hit $ 1,000 a coin when he realized his fatal mistake. Michaels posits that he stored his mined BTC in the original Bitcoin wallet software. "I think I used the original Bitcoin wallet software," Michaels said. "A wallet key and password were required for access."
Related reading | Hot bitcoin summer. But why altcoins are on the rise
While the 24-year-old couldn't remember exactly how long he mined the coins, he believes he mined for a couple of weeks to a couple of months. At this point he had managed to mine up to 20 bitcoins. The total of the coins was only worth about 58 South African cents when Michaels mined them, which wasn't much.
When he returned for the coins seven years later, Michaels disclosed that he had made a serious mistake. The hard drive on which the file with the coins was stored was formatted. Efforts to restore the original files from the hard drive turned out to be in vain as the hard drive had already been formatted and overwritten several times at this point.
Related reading | That's what Bitcoin Exchange's inventory means for the bull rally
"I remember collecting all of the hard drives, memory sticks, CDs and DVDs in the house and going through them carefully. This took about a week. I also tried running data recovery software on my main hard drive, but it wasn't of much use. By then, this drive had been formatted and reused several times. "
Don't leave Bitcoin
Michaels has already made his peace with this loss. Since he never dealt with cryptocurrency, it was more about being able to use a cool technology. Michaels currently still owns various cryptocurrencies. Although the electronics technician does not actively invest in crypto. Rather, it is about "playing around in the markets and seeing how things change".
According to Michaels, he's still mining cryptocurrency, but not Bitcoin. Its current mining activities are focused on Ethereum. But only when his rig is not in use does he use it to prospect for crypto. Michaels' BTC would be around $ 900,000 at today's price of $ 47,000 per BTC.
Michaels' BTC would be worth ~ $ 900,000 at today's prices | Source: BTCUSD on TradingView.com
Current estimates put the number of BTC lost at 20% of the total circulating supply of 18.5 million BTC. Most of it comes from early adopters who had largely forgotten the cryptocurrency after purchasing it due to the value of the coins at the time. When they returned, they found that they had lost their keys to their wallets. A popular case for this is James Howells, who threw away a hard drive with 7,500 bitcoins on it.
Chart from TradingView.com