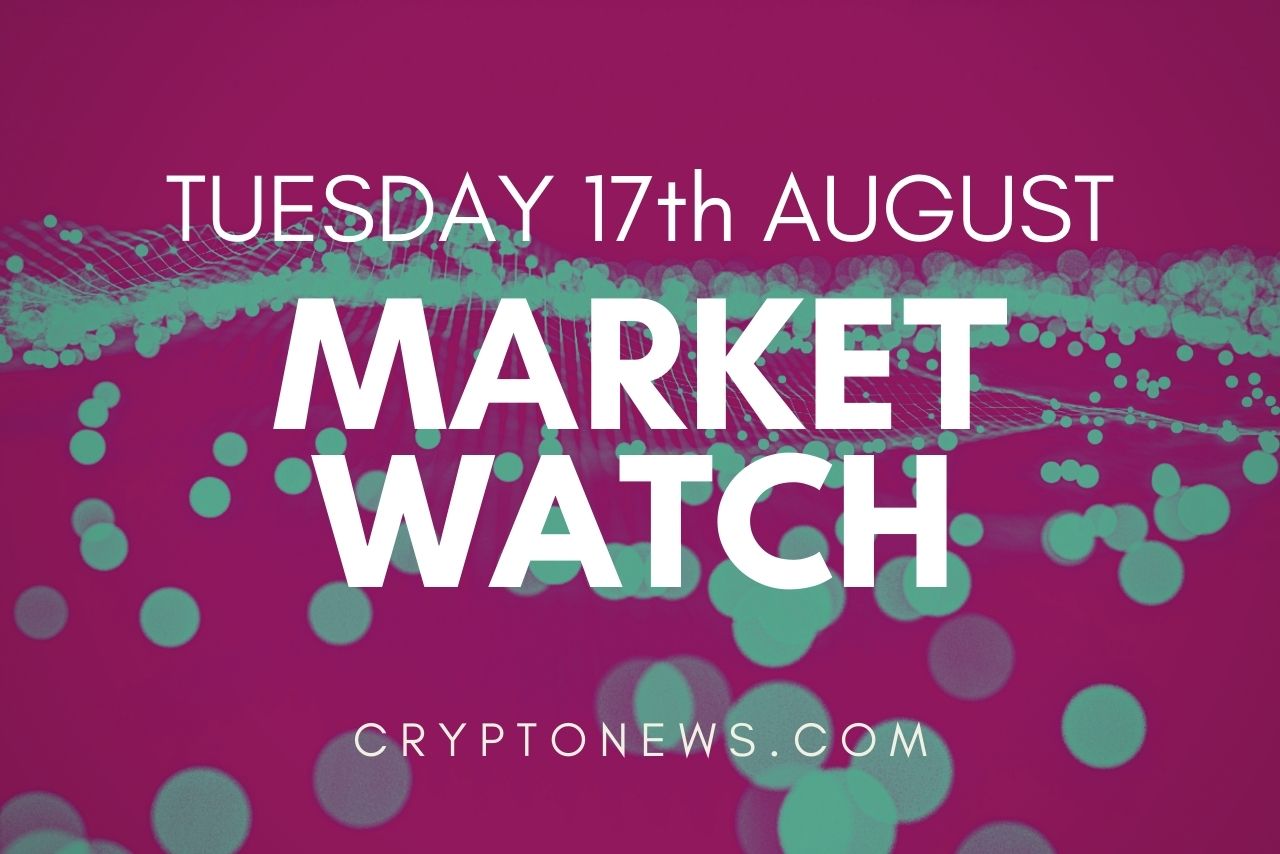 Bitcoin price corrected lower but remained stable above the USD 45,000 support. BTC started another spike and climbed above $ 46,000. It is currently (11:45 UTC) nearing the $ 47,000 resistance above which the price could test $ 48,000.
Likewise, most of the major altcoins are rising slowly. ETH found support near USD 3,110 and is back above the USD 3,200 resistance. XRP started consolidating at $ 1.20 after being declined at $ 1.30. Also, DOT holds gains above the USD 25 support.
Total market capitalization
Source: www.tradingview.com
Bitcoin price
After a short-term downward correction, Bitcoin price found support above $ 45,000. BTC formed a base and rebounded over $ 46,000. It even surpassed $ 46,500 but has to settle above $ 47,000 to take any further profits. The main resistance is still at $ 48,000, above which the price could start a strong rally.
Initial downside support is at $ 46,200. The next support is near the $ 45,500 level below which the price could test $ 45,000.
Ethereum price
Ethereum price also found support near $ 3,110 and rebounded above $ 3,200. ETH even climbed above USD 3,220 and could continue to climb towards USD 3,300. The main breakout resistance is at $ 3,325, above which the bulls are likely to gain strength.
If the downside is corrected again, the price could find support at $ 3,180. Main support is now at $ 3,110, below which the price could test the $ 3,000 support.
ADA, LTC, DOGE and XRP prices
Cardano (ADA) settled above the USD 2.00 pivot level. ADA faces hurdles near $ 2.20. If it continues to struggle, there could be a downward correction. The first major support is near USD 2.05, below which the price could even drop below the USD 2.00 support zone.
Litecoin (LTC) is consolidating near the USD 180 pivot level. On the downside, the $ 188 level is a major resistance above which the price could move towards the $ 200 level. If it breaks down below $ 180 the price could potentially test $ 172. The next big support is at $ 165.
Dogecoin (DOGE) corrected down from the USD 0.350 resistance. It was trading below $ 0.335 but the bulls were active near $ 0.320. Should further losses occur, the price could test the $ 0.300 support. To continue rising, the price must cross the $ 0.350 resistance.
The XRP price was declined near $ 1.30. It corrected down below the USD 1.25 support. The price fell over 8% and even broke through $ 1.20. If there are other downsides, the price could test $ 1.05. Conversely, XRP could begin a renewed spike towards the $ 1.30 resistance.
Different Altcoins Market Today
Many altcoins gained over 5%, including AUDIO, LUNA, SOL, FTM, AVAX, NEAR, SUSHI, EGLD, DOT, XDC and CAKE. Of these, AUDIO is still holding gains above the USD 3.20 level.
To sum up, Bitcoin price is recovering, but for the upward trend to continue, it needs to top $ 47,000 and $ 48,000. If not, BTC could test $ 45,000.
_____
Find the best price to buy / sell cryptocurrency: