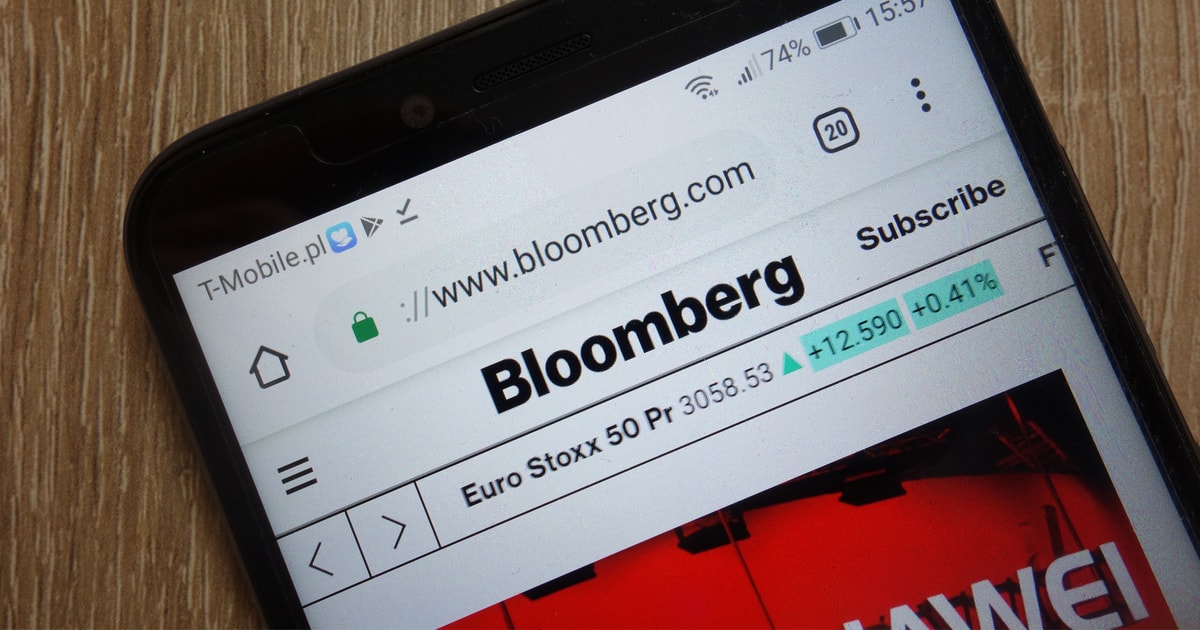 The growing advances made by Decentralized Finance (DeFi), a fast-growing offshoot of blockchain technology, got a boost when Bloomberg and Galaxy Digital join forces to launch the Bloomberg Galaxy DeFi Index (ticker: DEFI) .
Goals of the new benchmark
The Bloomberg Galaxy DeFi Index is a benchmark designed to measure the performance of the largest decentralized financial protocols (DeFi) by market value that independently provide financial services. These protocols are regulated by a uniquely designed smart contract and have no interference with a central financial intermediary such as brokers, stock exchanges or banks.
The index fund is owned by Bloomberg, co-branded with Galaxy Digital. The fund components are designed in such a way that they hold a minimum of 1% and a maximum of 40%. August is only Uniswap (UNI), the decentralized exchange operated by the Automated Market Maker (AMM), the only component with a weighting of 40%.
The other components of the fund include; AAVE (AAVE) 18.0%, Maker (MKR) 12.7%, Compound (COMP) 10.0%, Yearn.Finance (YFI) 5.4%, Synthetix (SNX) 5.0%, SushiSwap (SUSHI ) 4.3%, 0x (ZXR) 2.8% and UMA (UMA) 1.8%. None of these components has a permanent position, the index is reviewed monthly with possible additions or subtractions.
A new tool to monitor the growth of DeFi
The world of DeFi has seen massive growth so far this year. The total value locked by DeFi logs rose from $ 20 billion in December 2020 to $ 79.49 billion at the time of writing, according to DeFi Pulse. The Bloomberg Galaxy DeFi Index will continue to help keep an eye on this fast growing niche market.
"The blockchain-based infrastructure behind DeFi is maturing faster and faster, and clear examples are emerging in real time of how this new technology can disrupt financial services. This partnership with Bloomberg and our DeFi Index Fund provides investors with data and tools that provide a calculated commitment to the future of financial services, "said Steve Kurz, Partner and Head of Asset Management at Galaxy Digital.
Image source: Shutterstock