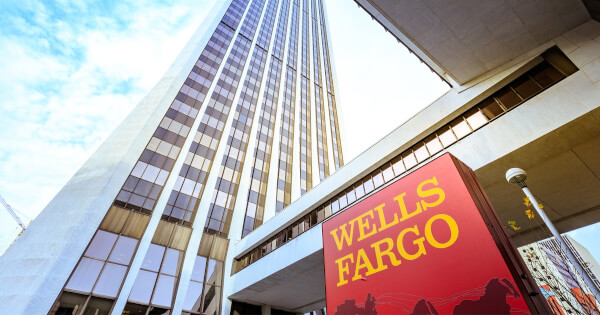 The Wells Fargo investment bank has filed for a private Bitcoin fund with the US Securities and Exchange Commission (SEC).
According to the seekalpha.com media, Wells Fargo has registered with the U.S. regulator for a passive bitcoin fund to provide its richest customers with an indirect vehicle for investing in cryptocurrencies.
However, the move contrasts with previous reports that the bank would offer an actively managed crypto fund. Business Insider reportedly announced that Wells Fargo began offering cryptocurrencies to its wealthy customers earlier this month. In May, the bank announced that its team was preparing to offer an actively managed crypto solution to its customers.
The SEC filing shows that Wells Fargo has partnered with NYDIG and FS Investments in the Bitcoin offering. Wells Fargo receives certain fees when its clients invest in the FS NYIG Bitcoin Fund. Both asset manager FS Investments and financial services company New York Digital Investment Group (NYDIG) have worked together on bitcoin mutual funds in the past.
On Thursday, August 19, the new fund, the FS NYDIG Bitcoin Fund, had no more sales at Wells Fargo.
Meanwhile, JPMorgan Chase & Co also registered for a passive Bitcoin fund with the US SEC on the same day. The report shows that the bank has partnered with NYDIG and will generate a percentage of sales through subsidiaries. At the time of filing, JPMorgan's Bitcoin fund had not yet completed any sales.
Bank customers interested in crypto
With the crypto move, Wells Fargo and JPMorgan have joined a growing number of investment banks offering crypto investments to their clients, including Citigroup, Goldman Sachs and Morgan Stanley.
The efforts by these major banks to provide access to funds that will enable Bitcoin ownership to be a major step in the uptake of crypto as an asset class. This confirms that bank customers are demanding exposure to cryptocurrency.
Bitcoin's rally put pressure on Wall Street firms to consider exposure to the emerging asset class last year.
At least for the time being, big banks only allow their wealthy customers access to volatile assets.
That year, Morgan Stanley became the first major US bank to give its wealthy clients access to Bitcoin funds in March. The bank believes Bitcoin is suitable for those with an "aggressive risk tolerance" who hold at least $ 2 million in assets from the bank.
Image source: Shutterstock