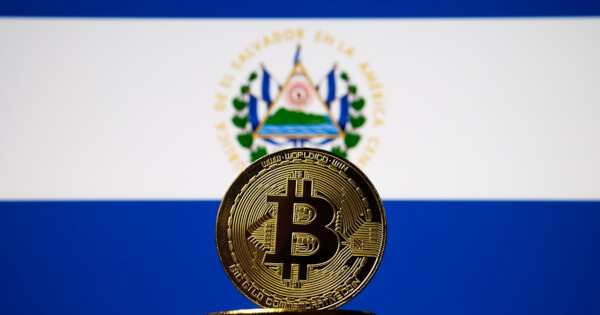 The Central American Bank for Economic Integration (CABEI) believes that other Central American countries could adopt Bitcoin as legal tender to El Salvador.
CABEI executives recently spoke to Reuters. They revealed that Central American countries are eagerly waiting to see if the introduction of Bitcoin as a parallel legal tender in El Salvador could lower the cost of money transfers.
Dante Mossi, the executive president of the Central American Bank for Economic Integration (CABEI), spoke about the development, explaining that neighboring countries would be motivated to follow El Salvador's example if Bitcoin offered a significant cost reduction in the remittance market.
"Everyone is looking to see whether things are going well for El Salvador and if, for example, the costs of transfers drop significantly … other countries will probably seek and adopt this advantage," said Mossi.
CABEI is an international multilateral development finance institution that aims to strengthen the regional integration of its member countries (including Guatemala, Honduras, El Salvador, Nicaragua, Costa Rica) into the global economy.
Mossi described El Salvador's Bitcoin rollout plan as an incredible experiment that could foster financial inclusion in the country where many people lack access to credit cards or bank accounts and rely on money from relatives living abroad in the United States is sent home.
The Central American countries that receive the most remittances are the ones most likely to use Bitcoin, stressing that CABEI has a "fiduciary duty" to assist El Salvador in its appeal, Mossi added. F.or, for example, El Salvador, Honduras and Guatemala are the nations that would have the greatest profit if the introduction of Bitcoin reduced the cost of money transfers.
CABEI provides technical support for Bitcoin implementation to El Salvador. Carlos Sanchez, Head of Investments at CABEI, also stated that the bank's technical support is focused on helping El Salvador shape a legal framework for the adoption of Bitcoin and ensuring that strict international money laundering standards are followed.
"The aid is intended to help El Salvador navigate through unexplored waters," said Sanchez.
Bitcoin transfers
In June, President Nayib Bukele urged El Salvador's legislature and eventually passed a law making bitcoin an official currency alongside the US dollar. The law comes into force on September 7th.
President Bukele describes the introduction of Bitcoin as a way to facilitate wire transfer payments from Salvadorans living abroad.
A few days ago, Bukele said that Salvadorans overseas would use Bitcoin to instantly send money to family members living in the country. The president stated that the introduction of Bitcoin would save local citizens $ 400 million a year in fees for receiving remittances from abroad.
Bitcoin has an attractive use case in the overseas market. By using crypto as a medium for sending money overseas, users can avoid some of the high costs imposed by money transfer services and traditional banks.
Several people around the world regularly send money to their family members and friends overseas. Although international remittances are falling dramatically due to the COVID-19 pandemic, remittances to low- and middle-income countries are still reaching $ 450 billion annually.
Crypto users say Bitcoin can make transfers easier by removing intermediaries and lowering the cost of overseas payments.
Image source: Shutterstock