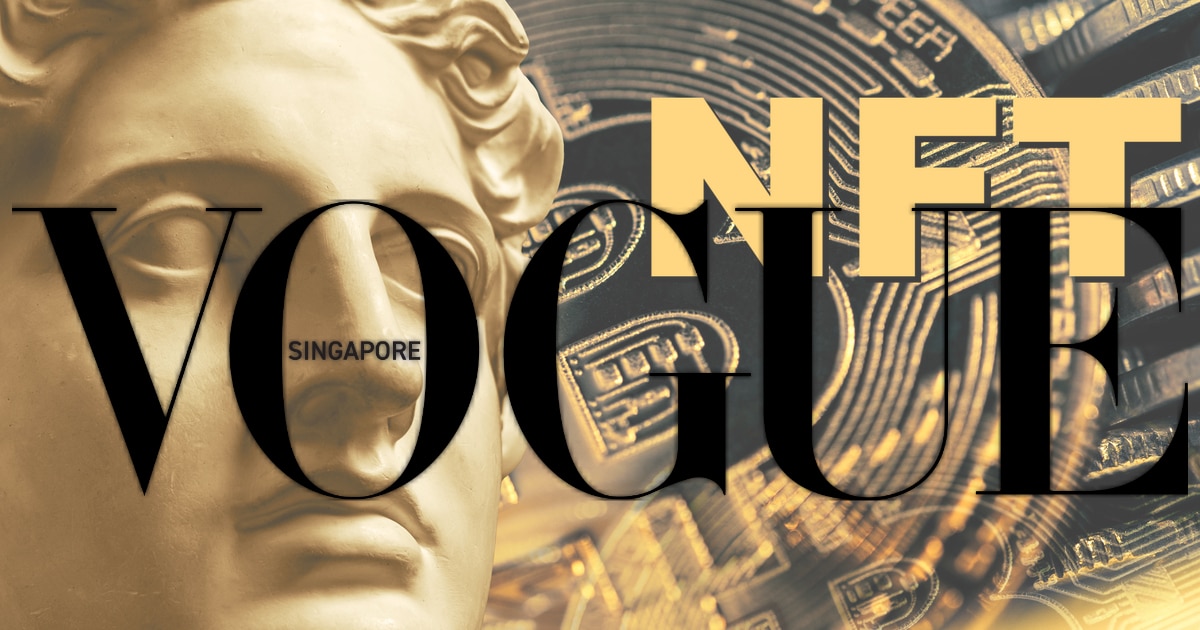 Vogue Singapore, a subsidiary of the international lifestyle magazine Vogue, is venturing into the world of Non-Fungible Tokens (NFTs) with the issue of two covers as digital collectibles.
The launched NFTs are available as two virtual covers only, designed by fashion designers and part of the global "New Beginnings" theme for September. They are offered for sale as one-of-one tokens created in collaboration with two teams of local and international digital artists.
Vogue noted that one of the ways "to consider new beginnings is to explore the intersection of fashion and technology and the rise of NFTs as the new marketplace for digital designers and creatives".
According to the magazine "The RenaiXance Rising" of the digital fashion house The Fabricant, the first NFT piece in the September issue is called. The piece was created in collaboration with the Singaporean artist Shavonne Wong. It is a programmable NFT artwork that can change its posture and lighting according to the local time in Singapore. It is already available at the kiosk.
The second NFT is called "Triumphant Awakening" by 3D artist Chad Knight and developed with the Singapore design studio Baëlf Design. The collaborating studio has a renowned pedigree and previously "developed the AI-generated fractal headpiece".
Vogue is one of the latest brands or companies to venture into the immersive world of the NFT metaverse. This offshoot of blockchain technology not only helps register digital asset ownership on the blockchain, but is also gradually gaining traction in its use cases as brands now engage more with their audience. From Marvel Studios to Nike, more and more international brands in different markets are using NFTs and trying to replicate the experiences of new customers.
With sales of crypto art skyrocketing, Vogue Singapore's NFT covers may find a good market, underscoring the growing mainstream of NFTs among collectors.
Image source: Shutterstock