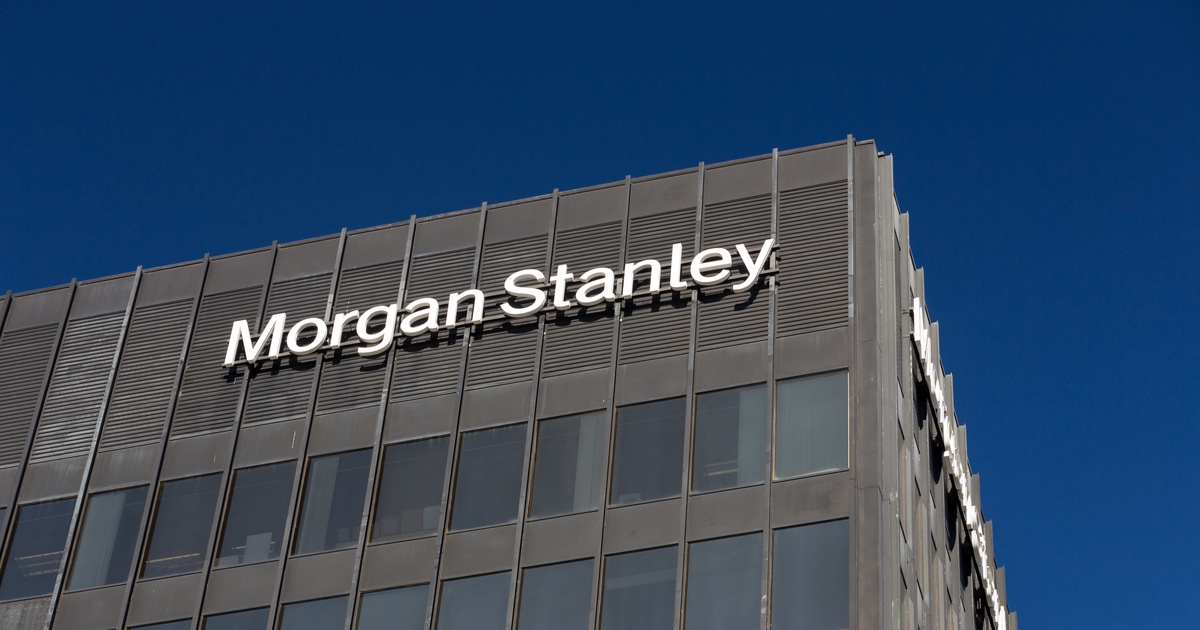 The U.S. SEC filings released on Wednesday, August 25, show that Morgan Stanley, the world's third largest bank, increased its indirect exposure to Bitcoin by purchasing more than a million Grayscale Bitcoin Trust shares currently worth raised around $ 40 million.
A Twitter user named "Macroscope," a financial analyst, was the first to notice Morgan Stanley's holdings.
The SEC filings show that the bank owns huge amounts of Grayscale Bitcoin Trust shares in over 30 Morgan Stanley funds. The Morgan Stanley Insight Fund (a stock growth fund managing $ 8 billion in assets) is the largest portfolio with 928,051 Grayscale Bitcoin stocks valued at approximately $ 36 million. The bank also holds huge amounts of Grayscale Bitcoin (GBTC) in its Morgan Stanley Institutional Fund Inc, Morgan Stanley Institutional Trust, Morgan Stanley Variable Insurance Fund, and others.
Morgan Stanley bought GBTC shares in June when Bitcoin plunged its value to around $ 30,000 and GBTC shares fell to $ 30 each.
Grayscale Bitcoin Trust is an investment product for people who want exposure to Bitcoin in their portfolios but do not want to hold or manage the physical Bitcoin. As such, GBTC tracks the price of Bitcoin. Those who invest in GBTC invest in Bitcoin indirectly as the product mirrors Bitcoin's price development. GBTC is a US-based digital asset fund that has caught the attention of high profile investors like Cathie Wood.
To date, Morgan Stanley has purchased more than 6.5 million shares in the Grayscale Bitcoin Trust through several of its dozen funds. This makes the bank the second largest owner of GBTC after Cathie Woods ARK investment management firm owns over 9 million shares.
Invest in crypto firms
Morgan Stanley has been increasingly active in the crypto landscape over the past few months to meet growing customer demand. The US bank is increasingly interested in investing in companies with crypto interests.
Although the bank has not publicly announced direct investments in cryptocurrencies, such as buying Bitcoin itself, it has consistently invested huge sums of money in crypto-related companies.
In January, Morgan Stanley invested $ 500 million in MicroStrategy – the publicly traded company that holds the largest amounts of bitcoins on balance sheets – to get more exposure to the digital asset.
In March, Morgan Stanley became the first US bank to give its customers access to Bitcoin funds. The bank succumbed to demands from its customers to offer such services, and the offering allows eligible customers to access three Bitcoin funds, including two funds from Galaxy Digital, a crypto firm run by Bitcoin bull Mike Novogratz, and the other Fund from a joint effort between Bitcoin company NYDIG and asset manager FS Investments.
In June, Morgan Stanley announced that it had purchased 28,289 GBTC shares worth $ 1.3 million through its Europe Opportunity Fund, although that was a relatively small investment compared to today's filings.
Image source: Shutterstock