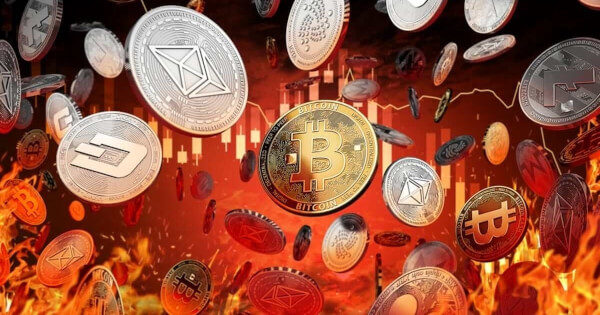 Seek Capital's family office wants to dive into the crypto landscape.
Seek Capital's executive director Adam Proctor announced that British billionaire Simon Nixon, the founder of the Seek Capital family, has agreed to his venture capital company's decision to increase its interest in cryptocurrencies.
Talking about the development, Proctor stated that the UK-based Seek Capital Family Office plans to expand its exposure to digital assets and acquire other related digital assets in the landscape with immediate effect.
Prior to joining Seek Capital, Proctor previously worked at Citigroup, a non-crypto bank. The executive admitted that digital assets have continued to grow and gain significant shares in the financial markets.
Proctor said the family office's latest move aims to "improve its allocation to cryptocurrencies as we believe this is an important area for the future."
To achieve this, the London-based company Seek Capital is looking for a cryptocurrency analyst in the coming weeks. Proctor said hiring a crypto analyst is important as the talent will help the office gain critical insights and focus on the digital assets sector.
Seek Capital's interest in the cryptocurrency sector was primarily motivated by the recent rebound in Bitcoin, the flagship cryptocurrency which is currently positioning its selling point at $ 50,000 per coin.
Seek Capital believes that cryptocurrency will soon become significantly more important as an asset class. A family office is a privately owned company that takes on investment and asset management for wealthy and very wealthy individuals.
Crypto exposures on the rise
Despite wild volatility, the interest of family offices in cryptocurrencies has increased significantly in the past 12 months. Seek Capital has confirmed this.
Since large investment firms like Goldman Sachs, Grayscale u adapt to the paradigm shift initiated by the blockchain and cryptocurrency sector.
Investment firms that manage the money of wealthy families are increasingly interested in cryptocurrencies. In July, Goldman Sachs surveyed 150 family offices. The survey found that 15% of these investment firms had already bought cryptocurrencies, while 45% said such assets could perform well in the future.
Goldman's survey shows that 90% of family offices interested in investing in digital assets expect their businesses or their clients' portfolios to include investments in digital assets within the next five years.
Image source: Shutterstock