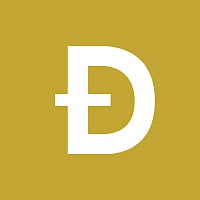 Dogecoin (DOGE) is on a little pause mode as buyers haven't been able to push prices above $ 0.30. After the correction that DOGE had on August 24th, the price movement refrained from compensating for these losses by breaking the green ascending trend line. Instead, the price move is sideways and shows little sign of improvement as it appears to be stuck between $ 0.30 and $ 0.27 down.
XRP price prediction: XRP heads for 1. to
Ripple (XRP) has been on a downtrend since August 15th. Price action could not get up there and prices have shown lower highs since then. In this downtrend, Ripple was unable to keep price action above the purple descending trendline. The trend line has been chopped up multiple times and seems to have served its purpose for now.
Ethereum (ETH) is consolidating in its price action. The price is being pushed down on both sides by buyers and sellers. The highs get lower and the lows get higher. A breakout seems imminent and it will be crucial to see if ETH can run towards the higher limit at $ 3,391 again.