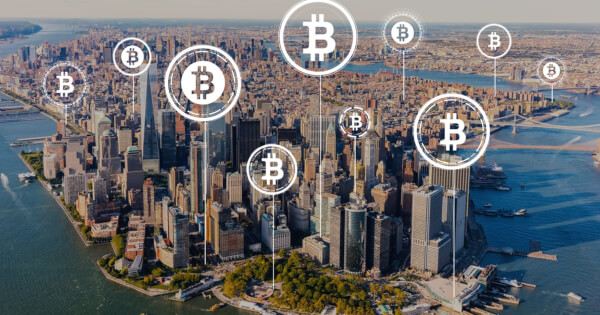 The digital currency ecosystem is becoming a major issue of political campaigning in the United States, signaling the gradual emergence of the industry as a not insignificant financial innovation.
Sliwa Curtis, a New York City mayoral candidate, revealed his plans if he were elected to office, noting that the city should be the most cryptocurrency-friendly in the country.
As part of his plans, Curtis said he would make arrangements for taxes, fines and fees to be paid in the state in bitcoin. "We will open more crypto ATMs and incentivize companies to accept crypto. We need to modernize our economy & make it accessible to EVERYONE! "He said in a tweet.
Cryptocurrency savvy Americans showed their solidarity for the digital currency ecosystem during the fiasco that surrounded the $ 1 trillion infrastructure bill. As the broader industry commented on the unrealistic provisions of the bill, many learned how cryptocurrencies have performed in the nation.
Curtis' promise to institutionalize crypto in the world's financial epicenter is shared by other candidates. Earlier this year, Blockchain.news reported that New York City's Democratic candidate for mayor, Andrew Yang, has similar ambitions to turn the city into a hub for crypto and bitcoin.
Efforts to achieve this will largely depend on how well the New York Department of Finance (NYDFS), led by Adrienne Harris, a former senior advisor to the Brunswick Group's public relations firm, is facing digital currencies.
She was nominated to head the agency. With favorable policies, cryptocurrencies and bitcoin in New York could thrive under one of these candidates if they win. The securing of licenses by startups to operate the services is being expanded further.
Miami Mayor Francis Suarez is currently taking the lead in making the city one of the most crypto-friendly in the country. Texas is also known as the hub for crypto. Should any of those mayor contenders win, we may see New York next door for years to come.
Image source: Shutterstock