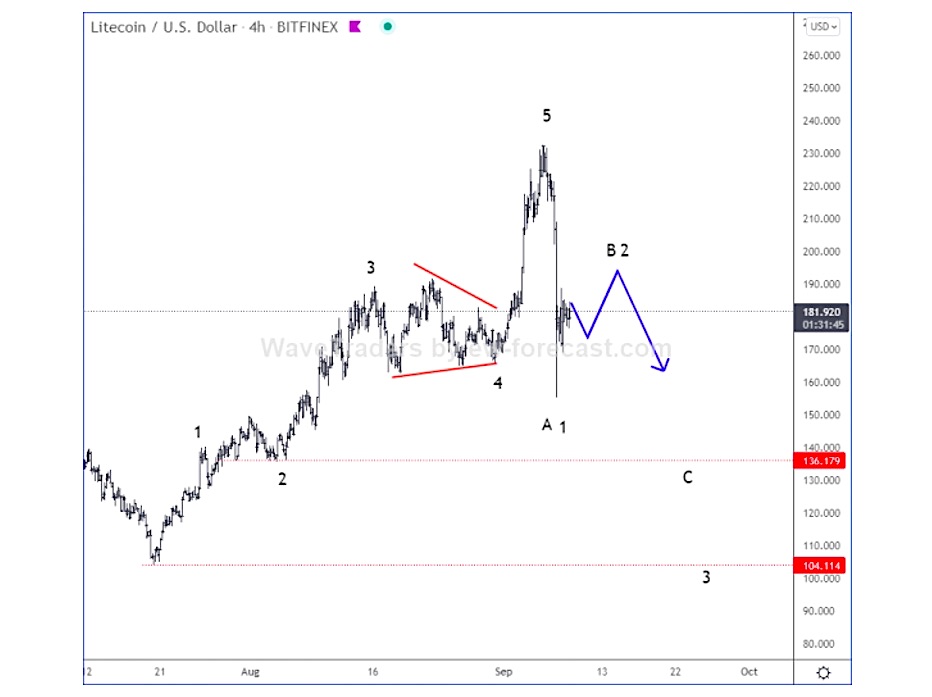 Cryptocurrency is in the news as it has seen extreme price volatility in the past few weeks.
Today we're looking at two cryptocurrencies: Litecoin (LTCUSD) and Bitcoin Cash (BCHUSD).
Litecoin, LTCUSD, fell perfectly off a projected Fibonacci cluster target area (5.3 reversal is now in play.
Ultimately, this could bring the price of LTCUSD back to 136 or lower.
Litecoin 4-Hour Elliott Wave Analysis Chart
Like many other cryptocurrencies, Bitcoin Cash (BCHUSD) saw a sharp drop on the 4-hour chart. It did so after a 5th wave ended in a strong resistance zone.
Similarly, we're looking for a minimal drop from three waves to at least the 520 region for wave "c". And if it's even more threatening, maybe even to 385 for wave "iii".
Bitcoin Cash 4-Hour Elliott Wave Analysis Chart
Twitter: @GregaHorvatFX
The authors may have a position in the securities mentioned at the time of publication. All opinions expressed here are solely those of the author and in no way represent the views or opinions of any other person or entity.