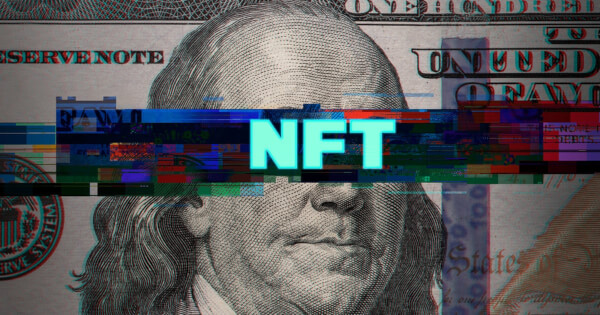 Non-Fungible Token (NFT) marketplaces are seeing declining demand for digital collectibles, a trend that may have been compounded by the recent flash crash in the broader crypto industry.
According to data from the crypto market analysis platform Dune Analytics, the transaction volume on OpenSea has steadily declined since September 3rd. In addition to OpenSea, other competing marketplaces, including Rarible and LarvaLabs, saw a similar trend.
According to the data, the average total turnover of Ethereum tokens on September 3 was 56,842.07 ETH on the five platforms with Foundation and SuperRare. That volume slumped to 29,371.84 ETH on September 9. The decline in trading volume has effectively demonstrated the shift in demand as gas charges rise across various NFT blockchains and collectors weakened their interests.
Individual marketplaces have also recorded a decline in growth indicators for most of the projects listed. At the time of writing, the top two projects on OpenSea, including CryptoPunks and Art Blocks Curated, saw their trading volume drop 54.85% and 3.23%, respectively. While Bored Ape Yacht Club was off the declining decline with trading volume up 53.30%, the overall outlook for the NFT marketplace is not positive.
With Bitcoin (BTC) and the thousands of altcoins hit by the impact of the recent price flash crash, the path the NFT markets have taken shows a great correlation between two offshoots of the underlying blockchain technology. The growth of the NFT metaverse has taken an incremental leap this year as collections continue to sell at inflated prices.
Market demand has put companies like OpenSea under immense manpower pressure as more and more projects and collectors hit the market. However, the current decline in rates is sure to bounce back lately as the volatility of the crypto market, which served as a curse in the recent slump, could potentially trigger an unprecedented revival.
Image source: Shutterstock