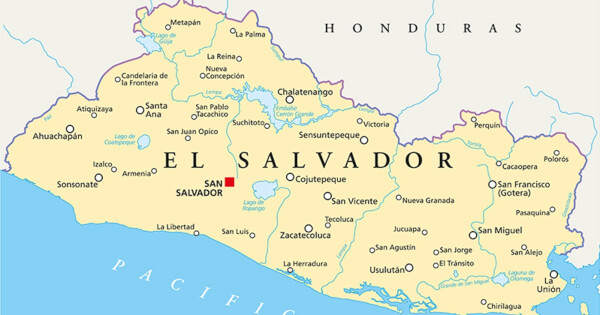 Western Union and the majority of the money services companies operating in El Salvador could lose their control of the country when the new Bitcoin era is in place.
CNBC reports Citing El Salvadorans who live in the diaspora, there is excitement over the possible reduction in transfer fees being passed on to their customers by companies like Western Union.
Remittances are an important vehicle for securing El Salvador's economy, with over $ 6 billion in 2020. That number represented about 23% of the country's gross domestic product. A significant portion of those remittances came as fees to companies like Western Union. Aside from a transaction fee of around 12.5% ​​and the inconvenience associated with using traditional payment services, most of the citizens of El Salvador are now looking forward to the alternative that Bitcoin offers.
"Remittances are one area where the status quo is dire in our old financial system, with exceptionally high fees being charged to populations who can't afford them," said Matt Hougan, chief investment officer, Bitwise Asset Management. "It's a worn out Twitter saying, but Bitcoin really fixes that."
President Nayib Bukele said money services companies generate up to $ 400 million in income from remittances. This source of income is inevitably blocked in favor of the end user.
The government has taken many initiatives to help its Bitcoin plans get a soft landing among the population. In addition to the installation of around 200 ATMs in strategic parts of the country, a Chivo wallet has also been introduced, which does not charge transaction fees so that the population can conduct transactions. The transaction process will be as simple as receiving Bitcoin via the Chivo wallet and forwarding it to the nearest Bitcoin ATM to withdraw in US dollars.
While the potential that the Bitcoin remittance option is said to offer is supported, the government has a duty to allay any fears and market their proposed app to the public, including ensuring data security.
Image source: Shutterstock