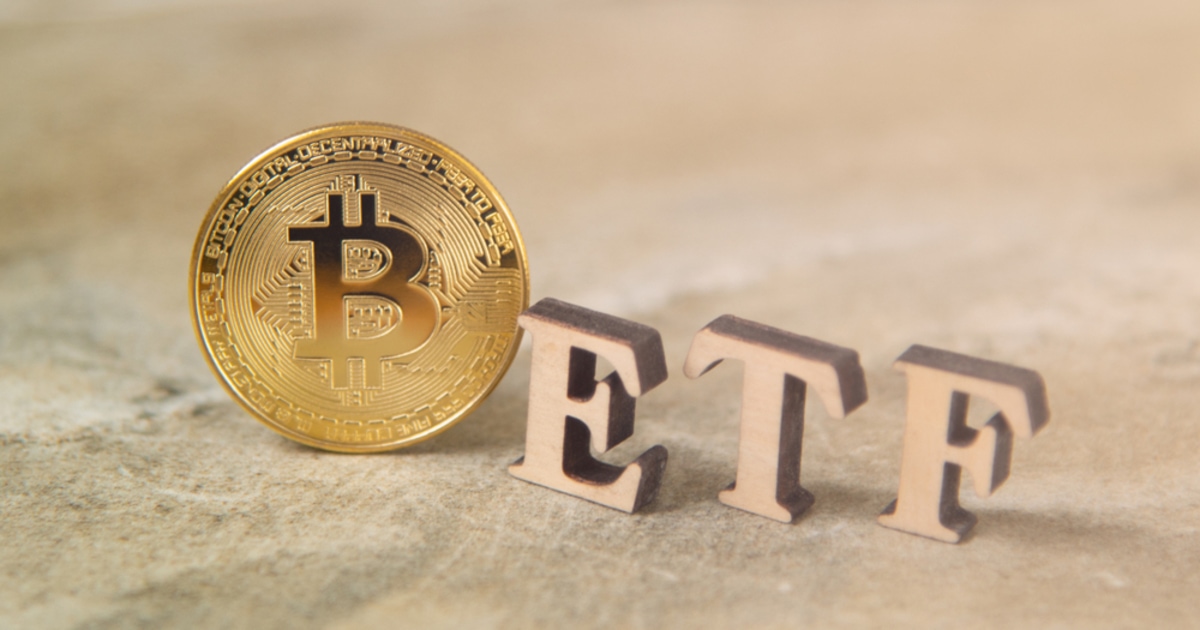 With investors eagerly awaiting the US Securities and Exchange Commission (SEC) approving a Bitcoin EFT, the regulator has taken a step closer to that direction by approving a fund called the Volt Bitcoin Revolution ETF.
Previously, on Tuesday, October 5th, the SEC approved the Volt crypto industry revolution and the tech ETF.
According to the SEC filing, Volt Equity's ETF aims to track what are known as "Bitcoin Industry Revolution Companies," which are defined as companies that hold a majority of their net assets in Bitcoin, or a majority of their profits or sales of a Bitcoin-related species achieve activities such as lending, mining, transactions, or manufacturing mining equipment.
Tad Pak, the founder and CEO of Volt Equity, spoke about the development, saying the fund would give investors easy access to companies with significant exposure to Bitcoin. In other words, the new "Volt Bitcoin Revolution ETF" service aims to enable investors to create a portfolio of "Bitcoin Revolution companies" that hold a significant portion of the cryptocurrency on their balance sheets.
"I am a firm believer in Bitcoin and I was really excited to launch an ETF that could benefit from the coming Bitcoin revolution. We can get exposure to Bitcoin without necessarily holding the coin, especially in options positions, "noted Pak.
Pak stated that the fund's assets would be made up of stocks of about 30 companies, including Tesla, Square, Coinbase, PayPal, MicroStrategy, and Twitter, which recently tipped bitcoin as part of its business, including bitcoin mining companies like Bitfarms , Marathon Digital Holdings, which hold Bitcoin in their corporate treasury, and other related companies.
Pak stated that the fund, which trades under the ticker symbol BTCR, will be listed on the New York Stock Exchange for the next three weeks.
He went on to mention that the Volt ETF will not invest directly in Bitcoin and therefore will be less volatile than pure cryptocurrency trading, as Bitcoin's price plunge didn't have a major impact on the stocks of companies like PayPal, Tesla, and others.
Instead, the fund aims to invest at least 80% of its net assets in "Bitcoin Revolution company" options and ETFs with exposure to such companies, and the remainder will go to broad equity markets to offset the portfolio's risk, Pak said.
Park stated that the fund is the fifth ETF that San Francisco-based Volt Equity has unveiled and stated that it was by far the most difficult, noting numerous delays and repeating back and forth with the SEC.
"A year ago, an ETF like this would not have been possible. It wasn't easy to pull off, but we're really glad they finally approved it. We hope this is a crack in the dam, "said Park.
The SEC can approve it at any time
While the SEC's approval of the Volt ETF is still a long way from approving a pure Bitcoin ETF, it suggests that the agency's hardlines on Bitcoin may be easing a bit.
The approval signals that the SEC is expected to approve a Bitcoin ETF later this year.
The SEC, chaired by Gary Gensler, has delayed its decision to approve the accumulation of Bitcoin ETFs filings, but the likelihood of approval this year is now likely. Recently, SEC chairman Gary Gensler signaled that he would be more open to a bitcoin futures ETF under strict rules.
After nearly eight years in limbo – fearing the potential for liquidity, fraud and market manipulation, the US has not yet approved a Bitcoin ETF.
At least 18 issuers, including WisdomTree Investments, Grayscale Investments, Fidelity Investments, are currently tracking a Bitcoin ETF and the SEC has confirmed at least six filings.
Image source: Shutterstock