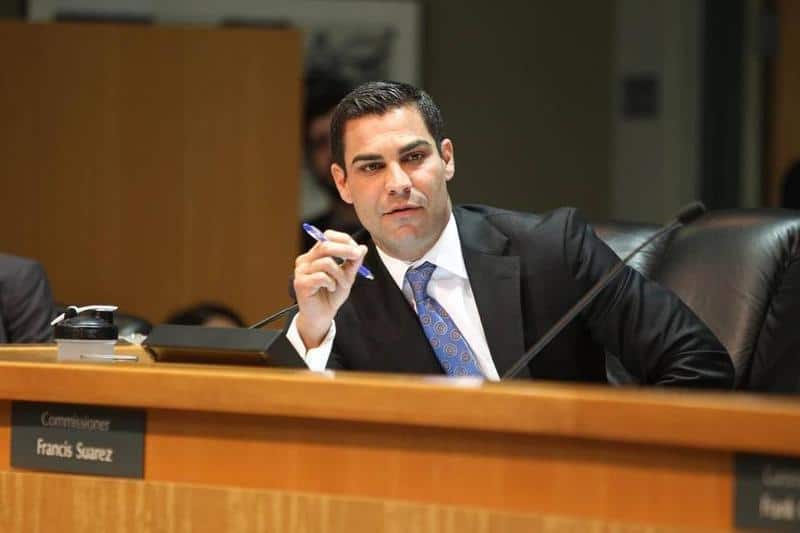 Miami Mayor Francis Suarez, who is also one of the most prominent crypto supporters, disagreed with Jamie Dimon's opinions on the value of Bitcoin. While supporting the primary cryptocurrency, Suarez affirmed that Bitcoin is not "worthless" but has intrinsic value.
The mayor stated that Bitcoin not only has an intrinsic value, but that the underlying technology is the "most secure and decentralized blockchain in the world".
Suarez rejects Dimon's remarks
Jamie Dimon is the CEO of JPMorgan Chase, a leading financial institution on Wall Street. Dimon is a big critic of Bitcoin and has regularly warned people not to invest in this asset. He once said that "Bitcoin is the gold of the fools of the future. In his most recent comment, he stated that "Bitcoin is worthless".
Suarez quickly jumped into Bitcoin's defense after Dimon's negative remarks, stating that Bitcoin was not worthless. In an interview with "Varney & Co" he explained that Bitcoin is worth more than 50,000 US dollars. He also confirmed that he is still optimistic about Bitcoin.
The mayor went on to say that Bitcoin is an exciting investment for many as it is not tied to traditional monetary policy. He noted that Bitcoin's advantages over traditional systems made cryptocurrency preferable to developing countries with affected economies.
In addition to being a top Bitcoin proponent, the Mayor of Miami is also a HODLer of the cryptocurrency. In June, he stated that he had personal investments in Bitcoin and Ethereum. A few weeks ago, he stated that he was working on a model that would allow Miami residents to make tax payments using Bitcoin.
"We want to do it with Bitcoin because we know that and we trust it. We think it's the most verifiable and trustworthy network, "he added.
Miami Coin Progress
In August 2021, Miami launched the MiamiCoin, a new cryptocurrency designed to pique the city's interest. The MiamiCoin was developed by CityCoins Inc, a crypto development company. It's decentralized and, like Bitcoin, uses a proof-of-work consensus.
MiamiCoin working process requires 30% of the reward to be deposited into the city's digital wallet. Suarez added, "In the case of Bitcoin, 100% of the reward would have gone to the miner, in the case of MiamiCoin, 30% of that would go to a digital wallet for the city and that has raised $ 16.5 million in 75 days . "
Would you like to buy or trade Bitcoin (BTC) now? Invest with eToro!
67% of retail investor accounts lose money when trading CFDs with this provider
Continue reading: